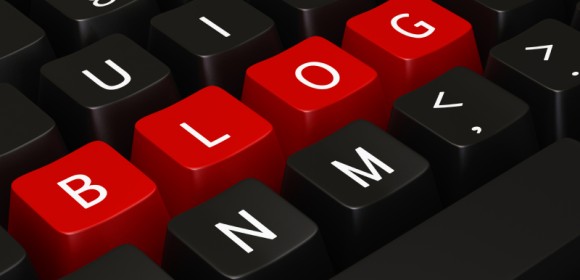 Please note that there is an ongoing issue with Clearing Agents and Customs in Lagos.The impact of this is that shipments which are currently in the Airport in Lagos are not being cleared.In the light of the above, all shipments to Lagos are currently on hold until the issues are resolved. If the s ...
Read more →
Testimonials
I must confess that I am shocked that the payment for the journal publication could be as fast as that when i had almost lost hope of meeting the one-day deadline. I now understand why IJALEL recommends OrderBay. Thank you very much, I will continue to patronize your company and inform my colleagues. Thank you very much. I love your team.
John A.
Thanks for the quick and speedy confirmation. I am highly impressed with OrderBay's professionalism.  I will definitely do more business with you.
Adebowale O.
I was pleased with items delivered. Your outfit has finally brought to rest my problem of sourcing for quality cloths.
Ikechukwu O.
Shade, I am most grateful for your efficient services and the services of OrderBay in general. I got my certificates on Thursday last week. For this reason, I am recommending OrderBay's services to 7 OSHA students who will be rounding off their courses in the first week of January 2015. I will also be completing the OSHA Oil and Gas courses at about same time. Once again I am grateful. Thanks for your wonderful services.
Sunny I.
I wish to express my sincere appreciation to you guys for your wonderful services. I have just taken delivery of my OSHA Academy Certificates.
Thank you and best regards.
Chukunomnazu I.
Thanks Shade for the prompt response and excellent service delivery I got from you guys. Honestly am highly impressed that you guys delivered within few minutes. Will definitely use your service and make recommendations to my fellow friends. Once again Big thank you Shade and your team, Bigger you I pray.
Phillip O.
Thank you for delivering the Debit Card details. I have gone ahead to register it as well.  Once again I'm impressed with the your services. I will continue to patronize you organization whenever I need to buy stuffs online.
Sunday P.
Good morning sir.
I'm glad to inform you that I have collected my OSHAcademy original certificates sent via DHL courier services. Thanks.
Onyeanisi O.
Hello Oderbay. I've just received my Oshacademy Certificates. Thank you so much. It was so fast and satisfying. This has prove to me that you are the best in service delivery. I will keep on doing business with you. God bless you
Unyime U.
I wish to acknowledge your effort to have processed my payment as fast as possible.
I already have a mail from DHL notificatifying me that On October 1, 2013 a shipment label was printed by C. Geigle (971-327-4103) of GEIGLE SAFETY GROUP for delivery to me.
Thanks for your prompt services that gladens my heart.
Amannam O.
Yahoo News - Latest News & Headlines
CNN.com - RSS Channel - HP Hero
Donald Trump Jr, with his wife Vanessa and children depart St. John's Church in Washington, DC, afte [...]
President Donald Trump formally launched his reelection campaign Tuesday night, rallying supporters [...]
First lady Melania Trump introduces President Trump at his 2020 campaign kickoff event in Orlando. [...]
President Trump will try to light a spark under his 2020 campaign as he kicks off his re-election bi [...]
• Trump fights to regain 2020 spotlight with Orlando launch • Opinion: Five keys to Trump re-electio [...]
CNN's SE Cupp says President Donald Trump is focused on his favorite parts of being President a [...]
He was right on schedule. [...]
As President Donald Trump heads to Florida on Tuesday to officially declare his reelection bid in 20 [...]
Just as Donald Trump prepared to jet to Orlando to formally kick off his bid for a second term in 20 [...]
• FBI looking into suspected Dallas gunman's military and social media history [...]
• New Jersey man dead after falling ill in Dominican Republic, family says • Another American touris [...]
NASA spacecraft OSIRIS-REx, which has been orbiting the asteroid named Bennu, just broke a record in [...]
Federal authorities seized about 16½ tons of cocaine Tuesday from a large ship at the Packer Marine [...]
The race to succeed Theresa May as British Prime Minister is entering its crucial stage. In the next [...]
CNN's Ed Lavandera talks with President Trump's supporters in Florida ahead of his 2020 ca [...]