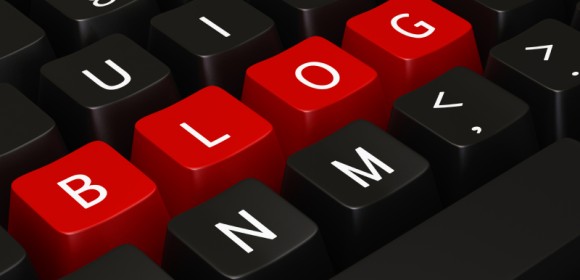 Please note that there is an ongoing issue with Clearing Agents and Customs in Lagos.The impact of this is that shipments which are currently in the Airport in Lagos are not being cleared.In the light of the above, all shipments to Lagos are currently on hold until the issues are resolved. If the s ...
Read more →
Testimonials
This is to acknowledged the receipt of my original OSHAcademy  certificates and transcript 3 hours ago. Its nice transacting with you. Thank you.
Oluwatosin O.
I am indeed satisfied with the orders I place with OrderBay. Aside from the fact that my orders are delivered intact, they are also delivered relatively on time.
I thank OrderBay for helping satisfy this need and I hope to use your services as often as I can afford to in the future.
Osemega E.
Dear OrderBay, I want to inform you that I received my order this morning in excellent condition. I'm really surprised and excited as I had no idea it would be this fast. Thank you very much you guys…..I promise to recommend you to others.
Abimbola D.
OrderBay has proven to be a worthy shopping assistant. I am very pleased with the services. I would request that there is a downward review in service charge, and if delivery time can be shortened also.
Uche C.
Good morning sir.
I'm glad to inform you that I have collected my OSHAcademy original certificates sent via DHL courier services. Thanks.
Onyeanisi O.
Shade, I am most grateful for your efficient services and the services of OrderBay in general. I got my certificates on Thursday last week. For this reason, I am recommending OrderBay's services to 7 OSHA students who will be rounding off their courses in the first week of January 2015. I will also be completing the OSHA Oil and Gas courses at about same time. Once again I am grateful. Thanks for your wonderful services.
Sunny I.
Thank you Shade. I am so impressed with your super service. My account has been updated, I can now view my transcript online via the institute website and awaiting my certificates.
Michael M.
I have received my certificates. It is nice doing business with OrderBay. I will keep in touch
Timothy S.
I must confess that I am shocked that the payment for the journal publication could be as fast as that when i had almost lost hope of meeting the one-day deadline. I now understand why IJALEL recommends OrderBay. Thank you very much, I will continue to patronize your company and inform my colleagues. Thank you very much. I love your team.
John A.
Thank you for delivering the Debit Card details. I have gone ahead to register it as well.  Once again I'm impressed with the your services. I will continue to patronize you organization whenever I need to buy stuffs online.
Sunday P.
Yahoo News - Latest News & Headlines
CNN.com - RSS Channel - HP Hero
British Society and Royals come decked out with high-fashion hats – some elegant, some whimsical – a [...]
There are a lot of ways.From Redbook [...]
Day one started with so many accessories I felt like Johnny Depp in 1950s housewife drag. [...]
These will pair perfectly with your dancing shoes!From Redbook [...]
Decades later, these dresses still look gorgeous! [...]
Roger Stone, a provocative political operative and on-off Trump adviser, defends his political and s [...]
If anyone knows what it takes to pull off a show featuring toddlers, it's Christine Innamorato, the [...]
Donald Trump Jr, with his wife Vanessa and children depart St. John's Church in Washington, DC, afte [...]
The piece was designed by Hervé Pierre in collaboration with Mrs. Trump herself, according to the fi [...]
For inauguration events, Ivanka Trump wore three Oscar de la Renta ensembles. But for the grand fina [...]
Ivanka Trump is all about Oscar de la Renta. On Inauguration Day, the first daughter wore white trou [...]
Kellyanne Conway is certainly enjoying Inauguration Day and is wearing a lot of red, white, and blue [...]
On Friday morning during the traditional welcoming to the White House of the incoming president and [...]
While the world is fixated on President Trump and his family, Hillary Clinton arrived at the Capitol [...]
Tiffany Trump wore a jacket from the Ivanka Trump clothing line on Jan. 19 in New York. On the eve o [...]
BREAKING: Michael Cohen has been sentenced to three years in prison. [...]
Former White House communications director Anthony Scaramucci said he is sad to see Michael Cohen fa [...]
In most respects, Michael Cohen was a frustrating witness for New York investigators. [...]
Sen. Orrin Hatch (R-UT) shrugs off news that federal prosecutors implicate President Trump in two cr [...]
Donald Trump wanted a show in the Oval Office, so he got one. He just never expected that the title [...]
Top law enforcement officials on Wednesday pushed back on comments from President Donald Trump sugge [...]
President Donald Trump has a pat line when asked about whether he's worried about impeachment. [...]
We are accustomed to a high degree of falsity in President Donald Trump's tweets, but Monday [...]
The Russian government claims that Maria Butina, the accused Russian spy who had cultivated connecti [...]
President Trump has stated there have been 10 terror arrests along the US-Mexico border when discuss [...]
Watch CNN's Chris Cillizza read ALL of the top 31 Democratic candidates who might run against P [...]
CNN's Jake Tapper says President Trump will likely regret saying he will proudly own a governme [...]