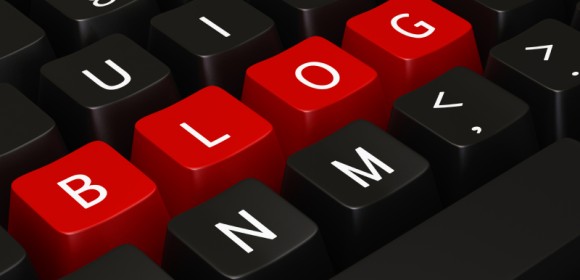 Please note that there is an ongoing issue with Clearing Agents and Customs in Lagos.The impact of this is that shipments which are currently in the Airport in Lagos are not being cleared.In the light of the above, all shipments to Lagos are currently on hold until the issues are resolved. If the s ...
Read more →
Testimonials
I must confess that I am shocked that the payment for the journal publication could be as fast as that when i had almost lost hope of meeting the one-day deadline. I now understand why IJALEL recommends OrderBay. Thank you very much, I will continue to patronize your company and inform my colleagues. Thank you very much. I love your team.
John A.
Hello Orderbay and Shade!  You are excellent and very swift in delivery (OSHA Certificate). I'm amazed and God bless you.
Yahaya M. (Ghana)
You guys simply rock! Keep up the awesome excellent service!
Edet I.
I have received my certificates. It is nice doing business with OrderBay. I will keep in touch
Timothy S.
Hello Oderbay. I've just received my Oshacademy Certificates. Thank you so much. It was so fast and satisfying. This has prove to me that you are the best in service delivery. I will keep on doing business with you. God bless you
Unyime U.
Honestly I am really really impressed with your PROMPT service. OrderBay is Superb. Please keep up the impressive service delivery.
James O.
Thank you Shade. I am so impressed with your super service. My account has been updated, I can now view my transcript online via the institute website and awaiting my certificates.
Michael M.
I am very satisfied with the timing, trust and professionalism that went into making this happen. Keep it up OrderBay!
Victor A.
Thanks Shade for the prompt response and excellent service delivery I got from you guys. Honestly am highly impressed that you guys delivered within few minutes. Will definitely use your service and make recommendations to my fellow friends. Once again Big thank you Shade and your team, Bigger you I pray.
Phillip O.
Words are not enough to express my gratitude for your prompt and immediate service delivery. In fact, with OrderBay, everything works like magic. I am surprised that with less than 24hours from when I requested for price quote, you have perfected payment. Thank you a million times.
Susan A.
Yahoo News - Latest News & Headlines
CNN.com - RSS Channel - HP Hero
British Society and Royals come decked out with high-fashion hats – some elegant, some whimsical – a [...]
There are a lot of ways.From Redbook [...]
Day one started with so many accessories I felt like Johnny Depp in 1950s housewife drag. [...]
These will pair perfectly with your dancing shoes!From Redbook [...]
Decades later, these dresses still look gorgeous! [...]
Roger Stone, a provocative political operative and on-off Trump adviser, defends his political and s [...]
If anyone knows what it takes to pull off a show featuring toddlers, it's Christine Innamorato, the [...]
Donald Trump Jr, with his wife Vanessa and children depart St. John's Church in Washington, DC, afte [...]
The piece was designed by Hervé Pierre in collaboration with Mrs. Trump herself, according to the fi [...]
For inauguration events, Ivanka Trump wore three Oscar de la Renta ensembles. But for the grand fina [...]
Ivanka Trump is all about Oscar de la Renta. On Inauguration Day, the first daughter wore white trou [...]
Kellyanne Conway is certainly enjoying Inauguration Day and is wearing a lot of red, white, and blue [...]
On Friday morning during the traditional welcoming to the White House of the incoming president and [...]
While the world is fixated on President Trump and his family, Hillary Clinton arrived at the Capitol [...]
Tiffany Trump wore a jacket from the Ivanka Trump clothing line on Jan. 19 in New York. On the eve o [...]
President Donald Trump on Thursday denounced the removal of monuments to Confederate figures as [...]
More than 150 years after the Civil War ended, the Confederacy is memorialized with statues, monumen [...]
As a growing number of American cities worked to remove statues commemorating the Confederacy, Presi [...]
CNN correspondent Ryan Nobles examines the statutes inside the US Capitol, where each state is allow [...]
The great-great grandson of Gen. Robert E. Lee condemned last weekend's violence in Charlottesv [...]
"Repulsive" was the word used by House of Representative Speaker Paul Ryan. [...]
The Baltimore City Council voted unanimously to immediately remove four Confederate monuments, CNN a [...]
The Charlottesville, Virginia, Mayor Michael Signer told CNN's Anderson Cooper that President T [...]
The white nationalists and KKK members who marched on Charlottesville Saturday have a great deal in [...]
Steve Bannon disparaged the mindset that motivates white supremacists in a Wednesday interview, call [...]
Embattled White House chief strategist Steve Bannon declared in an interview published Wednesday tha [...]
Robert Kuttner of The American Prospect talks about his interview with Steve Bannon, saying Donald T [...]
President Donald Trump turned hard on a fellow Republican Thursday, boosting the primary opponent of [...]