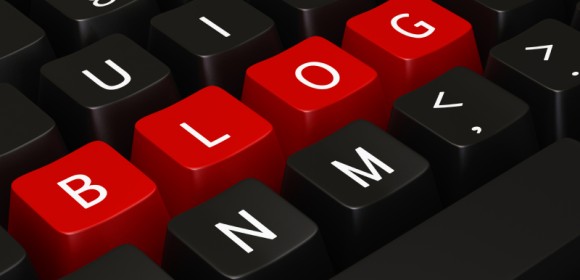 Please note that there is an ongoing issue with Clearing Agents and Customs in Lagos.The impact of this is that shipments which are currently in the Airport in Lagos are not being cleared.In the light of the above, all shipments to Lagos are currently on hold until the issues are resolved. If the s ...
Read more →
Testimonials
Thanks so much 
OrderBay
…..I have received my OSHA certificates and I am so excited….. you guys are doing a great job…
Amapolley T.
I am happy to inform you that I have received all my certificates and other documents. I must say that these organisations (OSHA & OrderBay) are quite commendable.

Thanks very much for keeping to your words and always keep up the good work.
O. Okata
I must confess that I am shocked that the payment for the journal publication could be as fast as that when i had almost lost hope of meeting the one-day deadline. I now understand why IJALEL recommends OrderBay. Thank you very much, I will continue to patronize your company and inform my colleagues. Thank you very much. I love your team.
John A.
I was pleased with items delivered. Your outfit has finally brought to rest my problem of sourcing for quality cloths.
Ikechukwu O.
Words are not enough to express my gratitude for your prompt and immediate service delivery. In fact, with OrderBay, everything works like magic. I am surprised that with less than 24hours from when I requested for price quote, you have perfected payment. Thank you a million times.
Susan A.
Thank you for delivering the Debit Card details. I have gone ahead to register it as well.  Once again I'm impressed with the your services. I will continue to patronize you organization whenever I need to buy stuffs online.
Sunday P.
Thank you very much. I really appreciate your payment services. Keep the flag flying.
Susan A.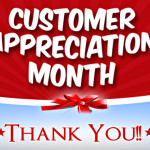 Hello Shade, thank you so much for your efforts. Now, I have really fallen in love with your company. Any online foreign transaction that I wanna do will be handled by you. Everything is working fine now.  Thank you and God bless you.
Ani C.
Hello Oderbay. I've just received my Oshacademy Certificates. Thank you so much. It was so fast and satisfying. This has prove to me that you are the best in service delivery. I will keep on doing business with you. God bless you
Unyime U.
Hello Orderbay and Shade!  You are excellent and very swift in delivery (OSHA Certificate). I'm amazed and God bless you.
Yahaya M. (Ghana)
Yahoo News - Latest News & Headlines
CNN.com - RSS Channel - Mobile App Manual
Decades later, these dresses still look gorgeous! [...]
Roger Stone, a provocative political operative and on-off Trump adviser, defends his political and s [...]
If anyone knows what it takes to pull off a show featuring toddlers, it's Christine Innamorato, the [...]
Donald Trump Jr, with his wife Vanessa and children depart St. John's Church in Washington, DC, afte [...]
The piece was designed by Hervé Pierre in collaboration with Mrs. Trump herself, according to the fi [...]
For inauguration events, Ivanka Trump wore three Oscar de la Renta ensembles. But for the grand fina [...]
Ivanka Trump is all about Oscar de la Renta. On Inauguration Day, the first daughter wore white trou [...]
Kellyanne Conway is certainly enjoying Inauguration Day and is wearing a lot of red, white, and blue [...]
On Friday morning during the traditional welcoming to the White House of the incoming president and [...]
While the world is fixated on President Trump and his family, Hillary Clinton arrived at the Capitol [...]
Tiffany Trump wore a jacket from the Ivanka Trump clothing line on Jan. 19 in New York. On the eve o [...]
To kick things off on Inauguration Day, Melania Trump stepped out in a light blue coat with matching [...]
The fashion choices of the first lady — a role that, during Donald Trump's administration, will repo [...]
It was the white cloud sleeve dress that Melania Trump wore that broke the Internet. Throughout the [...]
Will President-elect Donald Trump follow in the footsteps of JFK, Ronald Reagan and Bill Clinton? Or [...]
After a highly anticipated meeting, Pope Francis appears to have left his mark on President Donald T [...]
President Donald Trump is in the middle of his 9-day foreign trip, a stretch defined thus far by its [...]
President Donald Trump exchanges gifts with Pope Francis upon arriving at the Vatican as part of his [...]
Melania Trump has dutifully considered every outfit she has worn during her first trip abroad as fir [...]
Today, I admire Donald Trump. His remarks made in the aftermath of the terror attack in Manchester c [...]
House Speaker Paul Ryan said Wednesday he doesn't agree with President Donald Trump that former [...]
The team tasked by the White House with finding a new director for the FBI is resetting its search, [...]
A friend of James Comey said Tuesday that if he were President Donald Trump he would be scared of th [...]
John Dean, who served as White House Counsel for President Richard Nixon, said that Trump's beh [...]
As Republicans try to find agreement within their ranks to repeal and replace Obamacare once and for [...]
Salman Abedi, the 22-year-old alleged Manchester bomber, traveled to Libya for three weeks, returnin [...]
Armed soldiers will be deployed to key sites around the United Kingdom as the country moved to its h [...]
Police have named 22-year-old Salman Abedi as the man suspected of carrying out the deadliest terror [...]