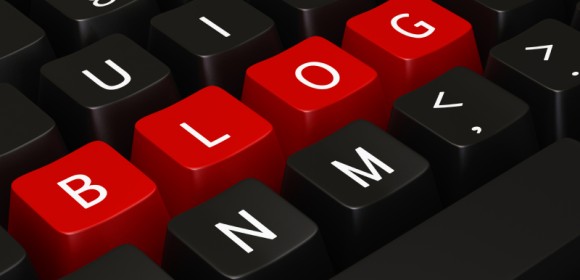 Please note that there is an ongoing issue with Clearing Agents and Customs in Lagos.The impact of this is that shipments which are currently in the Airport in Lagos are not being cleared.In the light of the above, all shipments to Lagos are currently on hold until the issues are resolved. If the s ...
Read more →
Testimonials
This is to acknowledged the receipt of my original OSHAcademy  certificates and transcript 3 hours ago. Its nice transacting with you. Thank you.
Oluwatosin O.
Thank you very much, you have not just saved me from fraudsters but have been the only and reliable source for my purchasing.  I shall recommend OrderBay to all my friends who want to do online transfers like I have done. I appreciate your business because of the peace of mind you have given. Keep it up.
Henry E.
Thank you so much. You guys are the best!
Edem K.
I have received my certificates. It is nice doing business with OrderBay. I will keep in touch
Timothy S.
Shade, I am most grateful for your efficient services and the services of OrderBay in general. I got my certificates on Thursday last week. For this reason, I am recommending OrderBay's services to 7 OSHA students who will be rounding off their courses in the first week of January 2015. I will also be completing the OSHA Oil and Gas courses at about same time. Once again I am grateful. Thanks for your wonderful services.
Sunny I.
The certificates have been received…. Thank you to OrderBay & OSHAcademy for making it convenient.
David A.
OSHA has responded to me and I have receive my certificate. Thank you so much for your assistance. Your service is reliable and I will recommend it to anyone I know who wants to purchase his/her certificate.
Nasiru M.
I have just received the OSHA certificates here in Lagos, Nigeria (in USPS envelop from DHL).  Thanks, for your prompt action & looking forward to more dealings.
Ezechukwu U.
I am very satisfied with the timing, trust and professionalism that went into making this happen. Keep it up OrderBay!
Victor A.
Thanks Shade for the prompt response and excellent service delivery I got from you guys. Honestly am highly impressed that you guys delivered within few minutes. Will definitely use your service and make recommendations to my fellow friends. Once again Big thank you Shade and your team, Bigger you I pray.
Phillip O.
Yahoo News - Latest News & Headlines
CNN.com - RSS Channel - HP Hero
British Society and Royals come decked out with high-fashion hats – some elegant, some whimsical – a [...]
There are a lot of ways.From Redbook [...]
Day one started with so many accessories I felt like Johnny Depp in 1950s housewife drag. [...]
These will pair perfectly with your dancing shoes!From Redbook [...]
Decades later, these dresses still look gorgeous! [...]
Roger Stone, a provocative political operative and on-off Trump adviser, defends his political and s [...]
If anyone knows what it takes to pull off a show featuring toddlers, it's Christine Innamorato, the [...]
Donald Trump Jr, with his wife Vanessa and children depart St. John's Church in Washington, DC, afte [...]
The piece was designed by Hervé Pierre in collaboration with Mrs. Trump herself, according to the fi [...]
For inauguration events, Ivanka Trump wore three Oscar de la Renta ensembles. But for the grand fina [...]
Ivanka Trump is all about Oscar de la Renta. On Inauguration Day, the first daughter wore white trou [...]
Kellyanne Conway is certainly enjoying Inauguration Day and is wearing a lot of red, white, and blue [...]
On Friday morning during the traditional welcoming to the White House of the incoming president and [...]
While the world is fixated on President Trump and his family, Hillary Clinton arrived at the Capitol [...]
Tiffany Trump wore a jacket from the Ivanka Trump clothing line on Jan. 19 in New York. On the eve o [...]
An increasingly vocal chorus of international voices is questioning the Saudi version of events that [...]
CNN's Fareed Zakaria says the death of journalist Jamal Khashoggi tell us something important a [...]
Sen. Ben Sasse said Sunday that ending arms sales to Saudi Arabia in response to the country's [...]
Friends of Jamal Khashoggi, the dissident Saudi journalist killed in disputed circumstances in his c [...]
CNN analyst Errol Louis says some conservatives are downplaying President Trump's response to t [...]
Saudi Arabia finally admitted to the death of Washington Post journalist Jamal Khashoggi. The govern [...]
The disappearance and death of Saudi journalist Jamal Khashoggi sent shockwaves through the business [...]
Senate Majority Leader Mitch McConnell was confronted at a restaurant in Kentucky on Friday, accordi [...]
Senate Majority Leader Mitch McConnell and his wife, Transportation Secretary Elaine Chao, were conf [...]
It's the midterms of 2018, so what's with Elizabeth Warren — presidential hopeful, class o [...]
Here are the stories our top political reporters are talking about in this week's "Inside [...]
Dozens of black senior citizens in Jefferson County, Georgia, were pulled off a bus taking them to e [...]
Donald Trump has apparently decided that the best way to energize his base to vote this November is [...]
Carl Bernstein discusses President Trump's "war on truth" with CNN's Brian Stelt [...]
Only a few days after making his return to the campaign trail following a hurricane-enforced hiatus, [...]