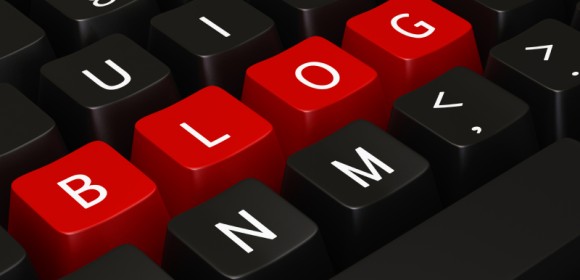 Please note that there is an ongoing issue with Clearing Agents and Customs in Lagos.The impact of this is that shipments which are currently in the Airport in Lagos are not being cleared.In the light of the above, all shipments to Lagos are currently on hold until the issues are resolved. If the s ...
Read more →
Testimonials
Thank you OSHA and OrderBay. Received my certificates today and am in awe of how prompt, seamless and yet detailed your services are. Hope to do more favourable business together soon.
Abidemi B.
Thank you very much. I received the refund yesterday. With OrderBay, everything works for a customer without stress. I love the OrderBay Team.
Susan A.
Hello Orderbay and Shade!  You are excellent and very swift in delivery (OSHA Certificate). I'm amazed and God bless you.
Yahaya M. (Ghana)
Shade, I am most grateful for your efficient services and the services of OrderBay in general. I got my certificates on Thursday last week. For this reason, I am recommending OrderBay's services to 7 OSHA students who will be rounding off their courses in the first week of January 2015. I will also be completing the OSHA Oil and Gas courses at about same time. Once again I am grateful. Thanks for your wonderful services.
Sunny I.
I am indeed satisfied with the orders I place with OrderBay. Aside from the fact that my orders are delivered intact, they are also delivered relatively on time.
I thank OrderBay for helping satisfy this need and I hope to use your services as often as I can afford to in the future.
Osemega E.
You guys simply rock! Keep up the awesome excellent service!
Edet I.
I wish to express my sincere appreciation to you guys for your wonderful services. I have just taken delivery of my OSHA Academy Certificates.
Thank you and best regards.
Chukunomnazu I.
Honestly I've tried other services but yours is still the best. 
All you need to cover the Nigeria end is just to get a means to deliver to clients' addresses and you'll be king in this business. 
Thanks for your excellent services. I really appreciate.
Bimbo A.
I have gotten my certificates, its nice doing biz with OrderBay, I will keep in touch.

 
Timothy S.
I was pleased with items delivered. Your outfit has finally brought to rest my problem of sourcing for quality cloths.
Ikechukwu O.
Yahoo News - Latest News & Headlines
CNN.com - RSS Channel - HP Hero
British Society and Royals come decked out with high-fashion hats – some elegant, some whimsical – a [...]
There are a lot of ways.From Redbook [...]
Day one started with so many accessories I felt like Johnny Depp in 1950s housewife drag. [...]
These will pair perfectly with your dancing shoes!From Redbook [...]
Decades later, these dresses still look gorgeous! [...]
Roger Stone, a provocative political operative and on-off Trump adviser, defends his political and s [...]
If anyone knows what it takes to pull off a show featuring toddlers, it's Christine Innamorato, the [...]
Donald Trump Jr, with his wife Vanessa and children depart St. John's Church in Washington, DC, afte [...]
The piece was designed by Hervé Pierre in collaboration with Mrs. Trump herself, according to the fi [...]
For inauguration events, Ivanka Trump wore three Oscar de la Renta ensembles. But for the grand fina [...]
Ivanka Trump is all about Oscar de la Renta. On Inauguration Day, the first daughter wore white trou [...]
Kellyanne Conway is certainly enjoying Inauguration Day and is wearing a lot of red, white, and blue [...]
On Friday morning during the traditional welcoming to the White House of the incoming president and [...]
While the world is fixated on President Trump and his family, Hillary Clinton arrived at the Capitol [...]
Tiffany Trump wore a jacket from the Ivanka Trump clothing line on Jan. 19 in New York. On the eve o [...]
James Comey has shifted hundreds of thousands of copies of a "A Higher Loyalty" and has a [...]
White House deputy press secretary Raj Shah tells CNN's Jake Tapper that former FBI Director Ja [...]
Minutes after they were sent to Congress, former FBI Director James Comey's private memos on hi [...]
Former FBI Director James Comey tells CNN's Jake Tapper that President Donald Trump has a [...]
At the end of an interview with CNN Thursday afternoon, former FBI Director James Comey was asked by [...]
Michael Cohen, the longtime personal attorney for President Donald Trump, filed court papers Wednesd [...]
A person believed to be the so-called Golden State Killer -- accused of 12 killings and 45 rapes acr [...]
Among the dozens of Russian diplomats the US expelled last month were suspected spies who US law enf [...]
President Donald Trump is beginning to wonder aloud whether his embattled Veterans Affairs nominee s [...]
Former FBI Director James Comey says that it's possible Russia may have "kompromat," [...]
American voters of different partisan stripes don't agree on much nowadays, but they can agree [...]
Rudy Giuliani, newly added to President Donald Trump's legal team, met with special counsel Rob [...]
American Urban Radio Network White House correspondent and CNN political analyst April Ryan discusse [...]