Testimonials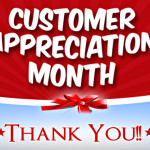 Hello Shade, thank you so much for your efforts. Now, I have really fallen in love with your company. Any online foreign transaction that I wanna do will be handled by you. Everything is working fine now.  Thank you and God bless you.
Ani C.
I am really impressed.  From the depths of my heart, I say a Big Thank You.
Shade , thank you so much for making me a promise and keeping it.
I wish you all the very best of the season, and always.
Nwakaego A.
Dear OrderBay, I want to inform you that I received my order this morning in excellent condition. I'm really surprised and excited as I had no idea it would be this fast. Thank you very much you guys…..I promise to recommend you to others.
Abimbola D.
I am indeed satisfied with the orders I place with OrderBay. Aside from the fact that my orders are delivered intact, they are also delivered relatively on time.
I thank OrderBay for helping satisfy this need and I hope to use your services as often as I can afford to in the future.
Osemega E.
I wish to express my sincere appreciation to you guys for your wonderful services. I have just taken delivery of my OSHA Academy Certificates.
Thank you and best regards.
Chukunomnazu I.
I am very satisfied with the timing, trust and professionalism that went into making this happen. Keep it up OrderBay!
Victor A.
Thank you very much. I really appreciate your payment services. Keep the flag flying.
Susan A.
This is to acknowledged the receipt of my original OSHAcademy  certificates and transcript 3 hours ago. Its nice transacting with you. Thank you.
Oluwatosin O.
I must confess that I am shocked that the payment for the journal publication could be as fast as that when i had almost lost hope of meeting the one-day deadline. I now understand why IJALEL recommends OrderBay. Thank you very much, I will continue to patronize your company and inform my colleagues. Thank you very much. I love your team.
John A.
You guys simply rock! Keep up the awesome excellent service!
Edet I.
Yahoo News - Latest News & Headlines
CNN.com - RSS Channel - HP Hero