Testimonials
Thank you very much. I really appreciate your payment services. Keep the flag flying.
Susan A.
Thank you Shade. I am so impressed with your super service. My account has been updated, I can now view my transcript online via the institute website and awaiting my certificates.
Michael M.
I was pleased with the items delivered. Your outfit has finally brought to rest my problem of sourcing for quality clothing.
Oruwari I.
Shade, I am most grateful for your efficient services and the services of OrderBay in general. I got my certificates on Thursday last week. For this reason, I am recommending OrderBay's services to 7 OSHA students who will be rounding off their courses in the first week of January 2015. I will also be completing the OSHA Oil and Gas courses at about same time. Once again I am grateful. Thanks for your wonderful services.
Sunny I.
I have just received the OSHA certificates here in Lagos, Nigeria (in USPS envelop from DHL).  Thanks, for your prompt action & looking forward to more dealings.
Ezechukwu U.
Honestly I've tried other services but yours is still the best. 
All you need to cover the Nigeria end is just to get a means to deliver to clients' addresses and you'll be king in this business. 
Thanks for your excellent services. I really appreciate.
Bimbo A.
Thank you OSHA and OrderBay. Received my certificates today and am in awe of how prompt, seamless and yet detailed your services are. Hope to do more favourable business together soon.
Abidemi B.
I must confess that I am shocked that the payment for the journal publication could be as fast as that when i had almost lost hope of meeting the one-day deadline. I now understand why IJALEL recommends OrderBay. Thank you very much, I will continue to patronize your company and inform my colleagues. Thank you very much. I love your team.
John A.
Thank you so much. You guys are the best!
Edem K.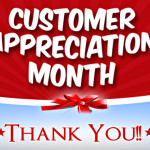 Hello Shade, thank you so much for your efforts. Now, I have really fallen in love with your company. Any online foreign transaction that I wanna do will be handled by you. Everything is working fine now.  Thank you and God bless you.
Ani C.
Yahoo News - Latest News & Headlines
CNN.com - RSS Channel - HP Hero