Testimonials
I must confess that I am shocked that the payment for the journal publication could be as fast as that when i had almost lost hope of meeting the one-day deadline. I now understand why IJALEL recommends OrderBay. Thank you very much, I will continue to patronize your company and inform my colleagues. Thank you very much. I love your team.
John A.
Good morning sir.
I'm glad to inform you that I have collected my OSHAcademy original certificates sent via DHL courier services. Thanks.
Onyeanisi O.
Thanks so much 
OrderBay
…..I have received my OSHA certificates and I am so excited….. you guys are doing a great job…
Amapolley T.
You guys simply rock! Keep up the awesome excellent service!
Edet I.
I have gotten my certificates, its nice doing biz with OrderBay, I will keep in touch.

 
Timothy S.
Thank you Shade. I am so impressed with your super service. My account has been updated, I can now view my transcript online via the institute website and awaiting my certificates.
Michael M.
Thank you so much. You guys are the best!
Edem K.
I have just received the OSHA certificates here in Lagos, Nigeria (in USPS envelop from DHL).  Thanks, for your prompt action & looking forward to more dealings.
Ezechukwu U.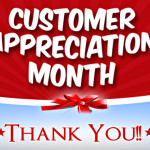 Hello Shade, thank you so much for your efforts. Now, I have really fallen in love with your company. Any online foreign transaction that I wanna do will be handled by you. Everything is working fine now.  Thank you and God bless you.
Ani C.
I wish to acknowledge your effort to have processed my payment as fast as possible.
I already have a mail from DHL notificatifying me that On October 1, 2013 a shipment label was printed by C. Geigle (971-327-4103) of GEIGLE SAFETY GROUP for delivery to me.
Thanks for your prompt services that gladens my heart.
Amannam O.
Yahoo News - Latest News & Headlines
CNN.com - RSS Channel - HP Hero