Chuma Okafo
Chief Executive Officer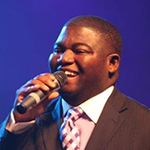 Chuma graduated from the University of Nigeria with a degree in Economics and started his working career at the Central Bank of Nigeria. He later joined one of the big 5 professional service firms to pursue a career in taxation and accounting. He holds an MBA with a dual concentration in Finance and Information Systems from Case Western Reserve University as well as a Master's Certificate in Project Management from the University of Toronto. He currently resides and works in Toronto, Canada. Chuma loves everything associated with music – singing, composing and playing the guitar. He volunteers extensively and is also an avid reader.
Shade Okafo
Chief Operating Officer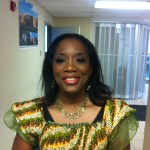 Shade graduated from the Obafemi Awolowo University with a joint degree in Economics and Computer Science. She worked for one of the premier professional services firms in the field of audit and tax and later transitioned to business consulting within the same firm. She attended the Fisher College of Business and graduated with an MBA in Finance. She is also PMP certified. She currently lives and works in Toronto, Canada. Shade loves reading, watching movies, playing scrabble and surfing the web.
Tosin Iyasele
Business Advisor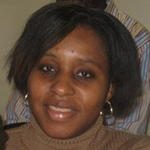 Tosin worked in various aspects of consulting with Accenture before obtaining an MBA from the University of California, Berkeley in 2001. Since then she has continued consulting for small businesses. She currently lives with her family in Portland Oregon, and enjoys reading and music.
Tayo Okusanya
Business Advisor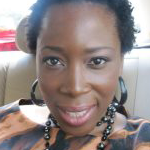 Tayo graduated from the University of Lagos and joined PricewaterhouseCoopers to pursue a career in Accounting and Consulting. She left after half a decade to attend the Darden Graduate School of Business Administration, University of Virginia. Subsequently, she worked in the finance organization of Microsoft Corporation in Seattle, USA. She currently resides in Lagos Nigeria where she spends most of her time running READINESSEDGE LTD., a performance consulting organization. Tayo loves reading, developing herself and others, watching movies, listening to music and dancing.
Kandyce Carlson
Customer Service Coordinator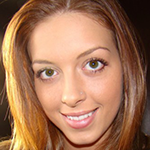 Kandyce received a Certificate of Proficiency in Computer Office Training in 2009 and has been working with OrderBay for four years. She resides in Alberta, Canada, enjoys music, being active, photography and spending time with friends and family.
Mwaaka Morgan
Procurement Specialist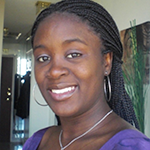 Mwaaka studied Business and Accounting at Sheridan College in Toronto. She has worked extensively in the not-for profit sector where she gained experience in office administration, program management and procurement. She loves the outdoors and loves to spend time with friends and family.