Testimonials
OSHA has responded to me and I have receive my certificate. Thank you so much for your assistance. Your service is reliable and I will recommend it to anyone I know who wants to purchase his/her certificate.
Nasiru M.
I have gotten my certificates, its nice doing biz with OrderBay, I will keep in touch.

 
Timothy S.
You guys simply rock! Keep up the awesome excellent service!
Edet I.
Thanks Shade for the prompt response and excellent service delivery I got from you guys. Honestly am highly impressed that you guys delivered within few minutes. Will definitely use your service and make recommendations to my fellow friends. Once again Big thank you Shade and your team, Bigger you I pray.
Phillip O.
Hello Orderbay and Shade!  You are excellent and very swift in delivery (OSHA Certificate). I'm amazed and God bless you.
Yahaya M. (Ghana)
Hello, Thanks for the OSHA payment made on my behalf.  My training dashboard has been updated and I am waiting for my original certificates to reach me here in Nigeria.  I am proud of you and your company.  Keep the flag flying. Collins.
Collins N.
I am really impressed.  From the depths of my heart, I say a Big Thank You.
Shade , thank you so much for making me a promise and keeping it.
I wish you all the very best of the season, and always.
Nwakaego A.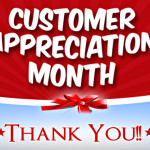 Hello Shade, thank you so much for your efforts. Now, I have really fallen in love with your company. Any online foreign transaction that I wanna do will be handled by you. Everything is working fine now.  Thank you and God bless you.
Ani C.
I have just received the OSHA certificates here in Lagos, Nigeria (in USPS envelop from DHL).  Thanks, for your prompt action & looking forward to more dealings.
Ezechukwu U.
I am happy to inform you that I have received all my certificates and other documents. I must say that these organisations (OSHA & OrderBay) are quite commendable.

Thanks very much for keeping to your words and always keep up the good work.
O. Okata
Yahoo News - Latest News & Headlines
CNN.com - RSS Channel - HP Hero
Donald Trump Jr, with his wife Vanessa and children depart St. John's Church in Washington, DC, afte [...]