Testimonials
OrderBay has proven to be a worthy shopping assistant. I am very pleased with the services. I would request that there is a downward review in service charge, and if delivery time can be shortened also.
Uche C.
Good morning sir.
I'm glad to inform you that I have collected my OSHAcademy original certificates sent via DHL courier services. Thanks.
Onyeanisi O.
OSHA has responded to me and I have receive my certificate. Thank you so much for your assistance. Your service is reliable and I will recommend it to anyone I know who wants to purchase his/her certificate.
Nasiru M.
Hello Orderbay and Shade!  You are excellent and very swift in delivery (OSHA Certificate). I'm amazed and God bless you.
Yahaya M. (Ghana)
Hello Oderbay. I've just received my Oshacademy Certificates. Thank you so much. It was so fast and satisfying. This has prove to me that you are the best in service delivery. I will keep on doing business with you. God bless you
Unyime U.
I have just received the OSHA certificates here in Lagos, Nigeria (in USPS envelop from DHL).  Thanks, for your prompt action & looking forward to more dealings.
Ezechukwu U.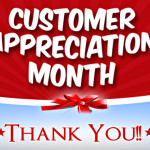 Hello Shade, thank you so much for your efforts. Now, I have really fallen in love with your company. Any online foreign transaction that I wanna do will be handled by you. Everything is working fine now.  Thank you and God bless you.
Ani C.
I wish to acknowledge your effort to have processed my payment as fast as possible.
I already have a mail from DHL notificatifying me that On October 1, 2013 a shipment label was printed by C. Geigle (971-327-4103) of GEIGLE SAFETY GROUP for delivery to me.
Thanks for your prompt services that gladens my heart.
Amannam O.
I have gotten my certificates, its nice doing biz with OrderBay, I will keep in touch.

 
Timothy S.
Thank you so much. You guys are the best!
Edem K.
Yahoo News - Latest News & Headlines
CNN.com - RSS Channel - HP Hero