Testimonials
The certificates have been received…. Thank you to OrderBay & OSHAcademy for making it convenient.
David A.
Thank you so much. You guys are the best!
Edem K.
Shade, I am most grateful for your efficient services and the services of OrderBay in general. I got my certificates on Thursday last week. For this reason, I am recommending OrderBay's services to 7 OSHA students who will be rounding off their courses in the first week of January 2015. I will also be completing the OSHA Oil and Gas courses at about same time. Once again I am grateful. Thanks for your wonderful services.
Sunny I.
OrderBay has proven to be a worthy shopping assistant. I am very pleased with the services. I would request that there is a downward review in service charge, and if delivery time can be shortened also.
Uche C.
Thanks for the quick and speedy confirmation. I am highly impressed with OrderBay's professionalism.  I will definitely do more business with you.
Adebowale O.
You guys simply rock! Keep up the awesome excellent service!
Edet I.
I wish to acknowledge your effort to have processed my payment as fast as possible.
I already have a mail from DHL notificatifying me that On October 1, 2013 a shipment label was printed by C. Geigle (971-327-4103) of GEIGLE SAFETY GROUP for delivery to me.
Thanks for your prompt services that gladens my heart.
Amannam O.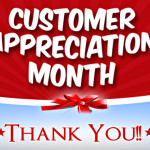 Hello Shade, thank you so much for your efforts. Now, I have really fallen in love with your company. Any online foreign transaction that I wanna do will be handled by you. Everything is working fine now.  Thank you and God bless you.
Ani C.
Thank you Shade. I am so impressed with your super service. My account has been updated, I can now view my transcript online via the institute website and awaiting my certificates.
Michael M.
I have gotten my certificates, its nice doing biz with OrderBay, I will keep in touch.

 
Timothy S.
Yahoo News - Latest News & Headlines
CNN.com - RSS Channel - HP Hero