Testimonials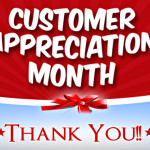 Hello Shade, thank you so much for your efforts. Now, I have really fallen in love with your company. Any online foreign transaction that I wanna do will be handled by you. Everything is working fine now.  Thank you and God bless you.
Ani C.
I was pleased with items delivered. Your outfit has finally brought to rest my problem of sourcing for quality cloths.
Ikechukwu O.
Honestly I am really really impressed with your PROMPT service. OrderBay is Superb. Please keep up the impressive service delivery.
James O.
Thank you Shade. I am so impressed with your super service. My account has been updated, I can now view my transcript online via the institute website and awaiting my certificates.
Michael M.
I am very satisfied with the timing, trust and professionalism that went into making this happen. Keep it up OrderBay!
Victor A.
Thank you very much, you have not just saved me from fraudsters but have been the only and reliable source for my purchasing.  I shall recommend OrderBay to all my friends who want to do online transfers like I have done. I appreciate your business because of the peace of mind you have given. Keep it up.
Henry E.
Thank you very much. I really appreciate your payment services. Keep the flag flying.
Susan A.
I am indeed satisfied with the orders I place with OrderBay. Aside from the fact that my orders are delivered intact, they are also delivered relatively on time.
I thank OrderBay for helping satisfy this need and I hope to use your services as often as I can afford to in the future.
Osemega E.
I have gotten my certificates, its nice doing biz with OrderBay, I will keep in touch.

 
Timothy S.
Thank you for delivering the Debit Card details. I have gone ahead to register it as well.  Once again I'm impressed with the your services. I will continue to patronize you organization whenever I need to buy stuffs online.
Sunday P.
Yahoo News - Latest News & Headlines
CNN.com - RSS Channel - Mobile App Manual