Testimonials
I am really impressed.  From the depths of my heart, I say a Big Thank You.
Shade , thank you so much for making me a promise and keeping it.
I wish you all the very best of the season, and always.
Nwakaego A.
You guys simply rock! Keep up the awesome excellent service!
Edet I.
Good morning sir.
I'm glad to inform you that I have collected my OSHAcademy original certificates sent via DHL courier services. Thanks.
Onyeanisi O.
OSHA has responded to me and I have receive my certificate. Thank you so much for your assistance. Your service is reliable and I will recommend it to anyone I know who wants to purchase his/her certificate.
Nasiru M.
Honestly I am really really impressed with your PROMPT service. OrderBay is Superb. Please keep up the impressive service delivery.
James O.
Thank you for delivering the Debit Card details. I have gone ahead to register it as well.  Once again I'm impressed with the your services. I will continue to patronize you organization whenever I need to buy stuffs online.
Sunday P.
Thank you OSHA and OrderBay. Received my certificates today and am in awe of how prompt, seamless and yet detailed your services are. Hope to do more favourable business together soon.
Abidemi B.
I have gotten my certificates, its nice doing biz with OrderBay, I will keep in touch.

 
Timothy S.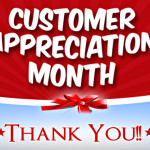 Hello Shade, thank you so much for your efforts. Now, I have really fallen in love with your company. Any online foreign transaction that I wanna do will be handled by you. Everything is working fine now.  Thank you and God bless you.
Ani C.
I was pleased with items delivered. Your outfit has finally brought to rest my problem of sourcing for quality cloths.
Ikechukwu O.
Yahoo News - Latest News & Headlines
CNN.com - RSS Channel - HP Hero
Donald Trump Jr, with his wife Vanessa and children depart St. John's Church in Washington, DC, afte [...]