Testimonials
The certificates have been received…. Thank you to OrderBay & OSHAcademy for making it convenient.
David A.
I am really impressed.  From the depths of my heart, I say a Big Thank You.
Shade , thank you so much for making me a promise and keeping it.
I wish you all the very best of the season, and always.
Nwakaego A.
Thank you very much, you have not just saved me from fraudsters but have been the only and reliable source for my purchasing.  I shall recommend OrderBay to all my friends who want to do online transfers like I have done. I appreciate your business because of the peace of mind you have given. Keep it up.
Henry E.
Thank you very much. I received the refund yesterday. With OrderBay, everything works for a customer without stress. I love the OrderBay Team.
Susan A.
Thanks for the quick and speedy confirmation. I am highly impressed with OrderBay's professionalism.  I will definitely do more business with you.
Adebowale O.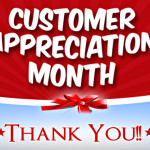 Hello Shade, thank you so much for your efforts. Now, I have really fallen in love with your company. Any online foreign transaction that I wanna do will be handled by you. Everything is working fine now.  Thank you and God bless you.
Ani C.
I was pleased with the items delivered. Your outfit has finally brought to rest my problem of sourcing for quality clothing.
Oruwari I.
Words are not enough to express my gratitude for your prompt and immediate service delivery. In fact, with OrderBay, everything works like magic. I am surprised that with less than 24hours from when I requested for price quote, you have perfected payment. Thank you a million times.
Susan A.
I wish to acknowledge your effort to have processed my payment as fast as possible.
I already have a mail from DHL notificatifying me that On October 1, 2013 a shipment label was printed by C. Geigle (971-327-4103) of GEIGLE SAFETY GROUP for delivery to me.
Thanks for your prompt services that gladens my heart.
Amannam O.
Dear OrderBay, I want to inform you that I received my order this morning in excellent condition. I'm really surprised and excited as I had no idea it would be this fast. Thank you very much you guys…..I promise to recommend you to others.
Abimbola D.
Yahoo News - Latest News & Headlines
CNN.com - RSS Channel - HP Hero