Testimonials
I am really impressed.  From the depths of my heart, I say a Big Thank You.
Shade , thank you so much for making me a promise and keeping it.
I wish you all the very best of the season, and always.
Nwakaego A.
Thank you for delivering the Debit Card details. I have gone ahead to register it as well.  Once again I'm impressed with the your services. I will continue to patronize you organization whenever I need to buy stuffs online.
Sunday P.
I wish to acknowledge your effort to have processed my payment as fast as possible.
I already have a mail from DHL notificatifying me that On October 1, 2013 a shipment label was printed by C. Geigle (971-327-4103) of GEIGLE SAFETY GROUP for delivery to me.
Thanks for your prompt services that gladens my heart.
Amannam O.
Thanks so much 
OrderBay
…..I have received my OSHA certificates and I am so excited….. you guys are doing a great job…
Amapolley T.
My certificate has been processed by OSHA . Thank U"
Adetoro M.
I have received my certificates. It is nice doing business with OrderBay. I will keep in touch
Timothy S.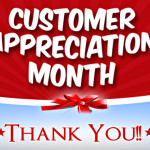 Hello Shade, thank you so much for your efforts. Now, I have really fallen in love with your company. Any online foreign transaction that I wanna do will be handled by you. Everything is working fine now.  Thank you and God bless you.
Ani C.
I am indeed satisfied with the orders I place with OrderBay. Aside from the fact that my orders are delivered intact, they are also delivered relatively on time.
I thank OrderBay for helping satisfy this need and I hope to use your services as often as I can afford to in the future.
Osemega E.
Thank you OSHA and OrderBay. Received my certificates today and am in awe of how prompt, seamless and yet detailed your services are. Hope to do more favourable business together soon.
Abidemi B.
Thanks Shade for the prompt response and excellent service delivery I got from you guys. Honestly am highly impressed that you guys delivered within few minutes. Will definitely use your service and make recommendations to my fellow friends. Once again Big thank you Shade and your team, Bigger you I pray.
Phillip O.
Yahoo News - Latest News & Headlines
CNN.com - RSS Channel - HP Hero