Testimonials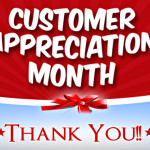 Hello Shade, thank you so much for your efforts. Now, I have really fallen in love with your company. Any online foreign transaction that I wanna do will be handled by you. Everything is working fine now.  Thank you and God bless you.
Ani C.
Thank you Shade. I am so impressed with your super service. My account has been updated, I can now view my transcript online via the institute website and awaiting my certificates.
Michael M.
I was pleased with items delivered. Your outfit has finally brought to rest my problem of sourcing for quality cloths.
Ikechukwu O.
I am indeed satisfied with the orders I place with OrderBay. Aside from the fact that my orders are delivered intact, they are also delivered relatively on time.
I thank OrderBay for helping satisfy this need and I hope to use your services as often as I can afford to in the future.
Osemega E.
Hello Oderbay. I've just received my Oshacademy Certificates. Thank you so much. It was so fast and satisfying. This has prove to me that you are the best in service delivery. I will keep on doing business with you. God bless you
Unyime U.
Thanks for the quick and speedy confirmation. I am highly impressed with OrderBay's professionalism.  I will definitely do more business with you.
Adebowale O.
Shade, I am most grateful for your efficient services and the services of OrderBay in general. I got my certificates on Thursday last week. For this reason, I am recommending OrderBay's services to 7 OSHA students who will be rounding off their courses in the first week of January 2015. I will also be completing the OSHA Oil and Gas courses at about same time. Once again I am grateful. Thanks for your wonderful services.
Sunny I.
Thank you so much. You guys are the best!
Edem K.
Good morning sir.
I'm glad to inform you that I have collected my OSHAcademy original certificates sent via DHL courier services. Thanks.
Onyeanisi O.
I have gotten my certificates, its nice doing biz with OrderBay, I will keep in touch.

 
Timothy S.
Yahoo News - Latest News & Headlines
CNN.com - RSS Channel - HP Hero