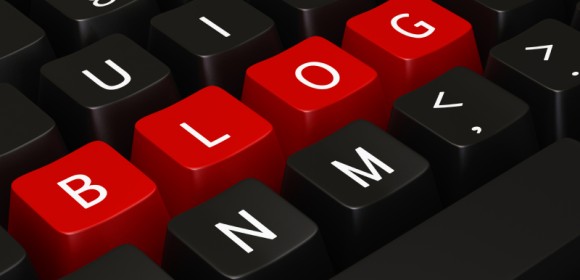 Please note that there is an ongoing issue with Clearing Agents and Customs in Lagos.The impact of this is that shipments which are currently in the Airport in Lagos are not being cleared.In the light of the above, all shipments to Lagos are currently on hold until the issues are resolved. If the s ...
Read more →
Testimonials
I am indeed satisfied with the orders I place with OrderBay. Aside from the fact that my orders are delivered intact, they are also delivered relatively on time.
I thank OrderBay for helping satisfy this need and I hope to use your services as often as I can afford to in the future.
Osemega E.
Thank you Shade. I am so impressed with your super service. My account has been updated, I can now view my transcript online via the institute website and awaiting my certificates.
Michael M.
Thanks so much 
OrderBay
…..I have received my OSHA certificates and I am so excited….. you guys are doing a great job…
Amapolley T.
This is to acknowledged the receipt of my original OSHAcademy  certificates and transcript 3 hours ago. Its nice transacting with you. Thank you.
Oluwatosin O.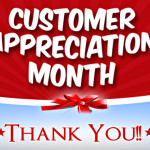 Hello Shade, thank you so much for your efforts. Now, I have really fallen in love with your company. Any online foreign transaction that I wanna do will be handled by you. Everything is working fine now.  Thank you and God bless you.
Ani C.
Honestly I am really really impressed with your PROMPT service. OrderBay is Superb. Please keep up the impressive service delivery.
James O.
I was pleased with items delivered. Your outfit has finally brought to rest my problem of sourcing for quality cloths.
Ikechukwu O.
Thank you very much, you have not just saved me from fraudsters but have been the only and reliable source for my purchasing.  I shall recommend OrderBay to all my friends who want to do online transfers like I have done. I appreciate your business because of the peace of mind you have given. Keep it up.
Henry E.
OSHA has responded to me and I have receive my certificate. Thank you so much for your assistance. Your service is reliable and I will recommend it to anyone I know who wants to purchase his/her certificate.
Nasiru M.
Hello, Thanks for the OSHA payment made on my behalf.  My training dashboard has been updated and I am waiting for my original certificates to reach me here in Nigeria.  I am proud of you and your company.  Keep the flag flying. Collins.
Collins N.
Yahoo News - Latest News & Headlines
CNN.com - RSS Channel - HP Hero
British Society and Royals come decked out with high-fashion hats – some elegant, some whimsical – a [...]
There are a lot of ways.From Redbook [...]
Day one started with so many accessories I felt like Johnny Depp in 1950s housewife drag. [...]
These will pair perfectly with your dancing shoes!From Redbook [...]
Decades later, these dresses still look gorgeous! [...]
Roger Stone, a provocative political operative and on-off Trump adviser, defends his political and s [...]
If anyone knows what it takes to pull off a show featuring toddlers, it's Christine Innamorato, the [...]
Donald Trump Jr, with his wife Vanessa and children depart St. John's Church in Washington, DC, afte [...]
The piece was designed by Hervé Pierre in collaboration with Mrs. Trump herself, according to the fi [...]
For inauguration events, Ivanka Trump wore three Oscar de la Renta ensembles. But for the grand fina [...]
Ivanka Trump is all about Oscar de la Renta. On Inauguration Day, the first daughter wore white trou [...]
Kellyanne Conway is certainly enjoying Inauguration Day and is wearing a lot of red, white, and blue [...]
On Friday morning during the traditional welcoming to the White House of the incoming president and [...]
While the world is fixated on President Trump and his family, Hillary Clinton arrived at the Capitol [...]
Tiffany Trump wore a jacket from the Ivanka Trump clothing line on Jan. 19 in New York. On the eve o [...]
On Monday morning, a trio of women -- Rachel Crooks, Samantha Holvey and Jessica Leeds -- went on Me [...]
A group of women who have publicly accused President Donald Trump of sexual harassment and assault w [...]
Democratic Sen. Kirsten Gillibrand of New York told CNN on Monday that President Donald Trump should [...]
CNN's Anderson Cooper points out the flaws in the eyewitness accounts the White House claims di [...]
A group of Democratic congresswomen is calling Monday on the House Oversight Committee to investigat [...]
On Sunday, the US Ambassador to the United Nations, Nikki Haley, voiced her support for the many wom [...]
Police are responding to reports of a possible explosion on the A, C and E subway lines near 42nd St [...]
A video posted on Twitter shows the moments a low-tech pipe bomb exploded underground near the Port [...]
The White House said Monday that President Donald Trump's preferred immigration policies would [...]
President Donald Trump wants to send astronauts where no man has gone before. [...]
Firefighters are struggling to contain the biggest of six blazes burning in southern California, wit [...]
A United Nations diplomat is warning about the need to decrease tensions with North Korea due to con [...]